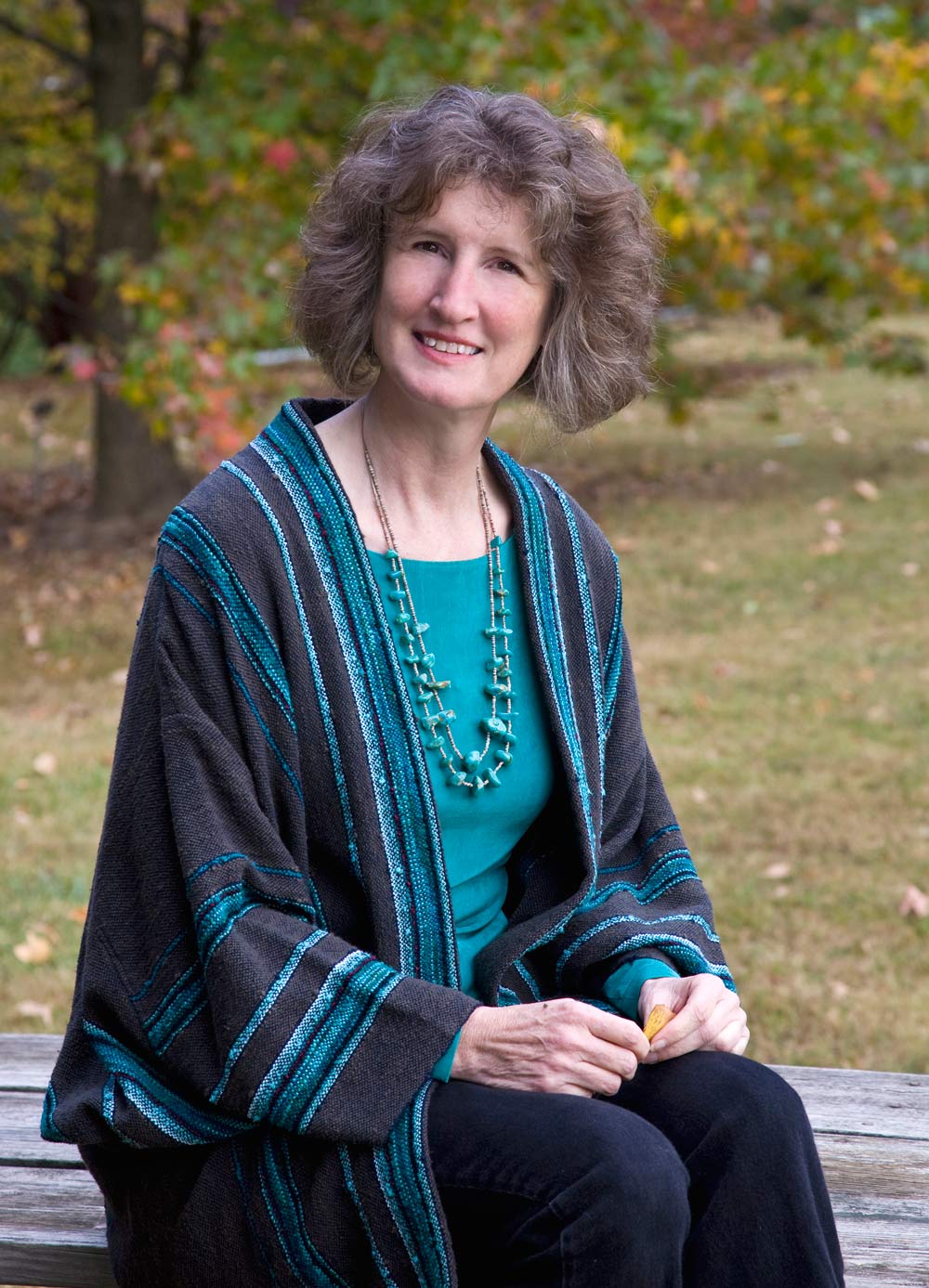 Elmdea Adams was born in Boulder, Colorado. She spent her childhood exploring the hills and old mining roads just outside her backdoor seven miles up Four Mile Canyon. When she wasn't doing that, she was far, far away in as many books as the old library would let her check out at one time.
When she was eight, she read a 434 page novel, in one day. She still remembers the story and descriptions, but not the book title. She also read every fairy tale book she could find, including Grimm's and the ones that were all the colors of the rainbow (Red, Blue, Lilac, Brown, Orange, and many more).
More than half a century later, I still see the gleaming wood floors and stately, polished wood bookcases; smell the mix of polishing wax and aging paper; hear the occasional soft voice absorbed by wood and books. The library was magic incarnate.
She began writing when she was nine: a simple short story. Over the years, she has written journals, poetry, procedures manuals (somebody had to), short stories, and non-fiction. She is now deep in the revision process of her first fantasy novel.
Elmdea graduated from Denver's Metropolitan State College with a Bachelor's in Human Services. Creative Writing were her favorite courses, but she couldn't see how to make a living from writing. Instead, she worked for many years as a counselor of delinquent teens. This was followed by work in the Fortune 500 corporate world. In her late forties, a health crises propelled Elmdea to do some deep soul searching. She turned her life upside down and around. She became a certified Past Life Regression Therapist and, in 2009, published Liberating Incarnations: Twenty-Five Stories of Past Life Regression about the experiences of twenty-five of her hundreds of clients.
Her library (shelves and shelves and more shelves, many double-stacked) happily includes the writings of such folk as Ursula K. LeGuin, Diana Gabaldon, Anne McCaffrey, Marion Zimmer Bradley, Diana Paxson, Robin Hobb, Frank Herbert, Adyashanti, Hank Wesselman, Ellis Peters, and Hyemeyohsts Storm. There are also the non-fiction shelves, which she finds equally interesting.
Elmdea lives outside Berkeley Springs, West Virginia, thoroughly enjoying semi-retirement. She and her husband are the well trained caretakers of two cats. Always, there are the long views of mountains and ridges, dragon's breath fogs creeping up the valleys, and the ever-present winds.